Parks and Recreation
Fall Creek Falls State Park is located in beautiful Van Buren County.  It is the largest and most visited state park in Tennessee.  It features Fall Creek Falls, a 256 foot water falls, Piney Falls, Cane Creek falls and Cane Creek Cascades.  Fall Creek Falls State Park is eleven miles east of Spencer.  With a beautiful hotel by the lake, cabins sitting on the lake and full service camp sites in the old growth forest, you will find yourself immersed in nature throughout your stay.  The Park may be entered from Highway 111 or Highway 30.  For more information visit the Fall Creek Falls link on our home page by clicking the water falls icon.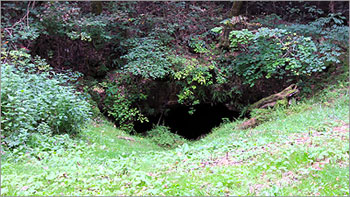 Big Bone Cave State Natural Area is located off Highway 70S in northwest Van Buren County.  Big Bone Cave is managed by Rock Island State Park.  It is the sixth longest mapped cave in Tennessee.  It is named for the discovery of the bones of the giant sloth in 1811.  In 1971 the bones of a Pleistocene jaguar was discovered in Big Bone Cave.  Also, during the War of 1812 and the Civil War saltpeter was mined from this historic cave.

Spencer City Park, located in Spencer, is a small but very beautiful, clean and natural local park.  It features two pavilions, a childrens playground, paved walkway, horseshoe pits, restrooms and basketball courts.  You can also enjoy a short wilderness hike off the main paved walkway.  You should also come visit us during the holidays to see the beautiful light display.  It is located just off highway 111.